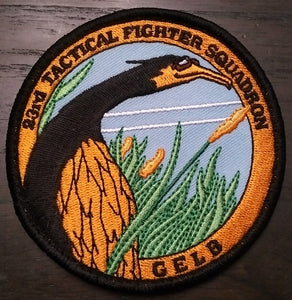 Emblem of a team of ace pilots that sortie in the SU-37 Terminator. Known for their flawless flying style, the squadron was heavily utilized in the war effort until logistical issues forced them to go without even basic maintenance for their planes. The squadron's existence ended when the flight lead was shot down by an enemy ace in a decisive battle over the capital.

...wait, this isn't Ace Combat 4.

Velcro backing. Patch dimensions 3.5 inches in diameter.